FAQs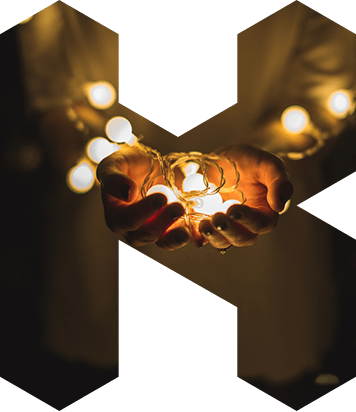 Campus K is a next-generation school that empowers children to become leaders in their chosen paths. We do so with personalised learning plans and extensive Project Based Learning modules that work towards enriching the child's overall learning curve exponentially compared to traditional, regimented learning methodologies. We aim to create tomorrow's leaders by giving our learners a world class educational experience.
Given below are answers to the most frequently asked questions about the school.
Campus K is a next-generation progressive school that empowers children to become leaders in their chosen paths. At Campus K, we have built a world-class learning experience that will create tomorrow's leaders be it Entrepreneurs, Chief Executives, Designers, Scientists, Innovators, Engineers, Technologists, Writers, Communicators, Artists, Sportspersons Musicians or Leaders for ethical political & social changes.
Campus K will be following the Cambridge Assessment International Education (CAIE).
Campus K is located at Sholinganallur, Chennai, along the link road that connects the East Coast Road (ECR) with Old Mahabalipuram Road (OMR).
We recognize and understand the fact that each child is unique and has different learning needs. Our customised curriculum is created to match each learner's needs, and makes them excel in their chosen field in school. The school addresses students as learners and teachers as facilitators. Stage 1 - primary follows 'Thematic' learning while the focus is given to Project Based Learning (PBL) in Stage 2. The Personalised Learning Plan (PLP) is another important factor that supports and differentiates us from other schools and aids in fulfilling our vision of creating 21st century world class leaders.
For the year 2021-2022, Campus K offers admissions from Pre-K to Grade 6. Every year, the school is planning to add one grade until we become a full-fledged K-12 (Kindergarten to 12th standard) school.
The intake starts when your child completes 2.5 years (Nursery).
Yes, the School provides a healthy, balanced lunch which is specially prepared keeping in mind the nutritional needs of your child.
At Campus K, every activity - whether in arts, culture or sports - is a part and parcel of the curriculum and hence treated with equal passion, rigor and importance. We ensure that all these activities inculcate habits of team work, persistence and hard work in your child.
Campus K assessment is a continuous process providing purposeful feedback to parents about their children, in addition to setting learning goals and regular tests. The facilitator continuously and constantly tracks the progress of each learner and a biweekly record is maintained. By the end of each term a parent meeting is arranged to share your child's progress. The PLP coordinator is always available to share your concerns and thoughts.
Campus K has a fleet of buses covering all major locations surrounding the school. Every bus is gps enabled.
Campus K provides facilities and support for children with specific dyslexia issues. Children within autistic spectrum may not be able to benefit from our system, as we do not have facilities or specially trained faculty to take care of them.
The CBSE & IGCSE Boards expect their schools to follow certain curriculum framework or standards. We believe that for a child to truly learn, we need to use the best possible multi-sensory content to make our children's learning meaningful and interesting. We have built a world class database of a concept-based curriculum drawn from the best sources. We provide 'concept sheets' for every single concept used in our curriculum. The skill sheets associated with the curricula helps the learner in practicing both the project and non project concepts. We also believe that our learners can co-create the content to a certain extent. Learning is also updated regularly to ensure relevance.
Our goal is to create world class leaders for the 21st century. We focus on the skills needed for the 21st century through our Project Based Learning. The required IGCSE syllabus standards are automatically covered in this process. To explain this in detail, the curriculum is decided by IGCSE which recommends what the child should know in each subject. Our interdisciplinary projects are designed to cover IGCSE Syllabus. To complete a project, the child needs to develop skills like persistence, public speaking, hard work, teamwork, confidence and interacting with experts. Some parts of the syllabus or concepts are purely covered through lectures, one to one discussions, SOLE Sessions, or by independent study.
At Campus K, our learning ecosystem is designed to be very child friendly. Our immersive learning methodologies create a lot of interest in our children. Because the motivation comes from within, instead of any external competition, new learners do not feel any stress or hardships.
The child will adapt and cope up with the traditional school system. In the beginning, the child may not like it, but coping up with the new system will not be a problem as the 'habits of the mind' that they have developed during their 'Campus K years' will aid them, not only to survive in the traditional school, but also to excel in the new environment. The good news is that within a few years, a lot of 21st century child-centric schools with Personalised Learning Plans will be launched.
Campus K allows you to take a decision for your child at the Grade 8, Goal setting discussion. Here, your child can take the traditional exam-focused route or take a career-focused route. In the traditional exam-focused stream, we help learners learn exam-taking skills along with the IGCSE/IB Syllabus. On the other hand, if the child wants to pursue career-focused path, we help them observe their industry of choice and also include work assignments that involve internships and apprenticeships with relevant top-notch professionals. We expect learners who take this route to be capable enough to start companies or join workforce by the age of eighteen.
Our communities are generally designed to cater to children across the same stage. This enables learning through observation, interaction, language development, role-modeling, mentoring and peer-to-peer tutoring. It also helps learning in an inclusive community where children understand at their own pace, without being judged from the point of view of their age.
We ensure that we provide a conducive environment that enables learning. We do not follow any particular method or philosophy and restrict our curriculum. Montessori materials are however useful tools to help children understand concepts and also helps them learn independently in the primary years with minimal adult intervention. In the elementary years, they provide an alternate method to understanding early learning concepts.
At Campus K, we have a different term for teachers: facilitators. We have people who join us as facilitators from all walks of life. They are with us because they are passionate about working with children in a community. Our facilitators are always willing to learn, unlearn and relearn. The qualifications are guided by the role that they play at the school. We ensure that our facilitators are equipped with the skills required to deliver our programs effectively. Our facilitators receive constant training and support throughout the year.
The mode of assessment for this age group is mainly continuous and focused observation. Our facilitators observe the child, the environment with respect to each other and draw lesson plans for the child. The child is not assessed based on the end result of the activities he chooses to do but with respect to how he responds to the environment, his learning pattern and the general milestone guidelines that are prepared based on the stage of development of the child.
A classroom is designed to deliver lectures. In traditional schools, the major portion of curriculum is delivered through lectures and that is the reason why the traditional school's learning spaces are classroom based. At Campus K, learning spaces are designed to support the learning modality and curricula, where learning takes place in different places. The environment is carefully planned and designed to bring in a quality learning experience. When it comes to 21st century personalised learning spaces, Campus K supports 20 different ways of learning like learning terrace, water play area, outdoor play area, project studios, carpentry corner etc.